Here's what our clients say about our services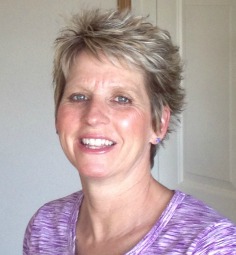 "Outstanding service……..excellent communication, would definitely recommend"
I originally contacted Lake Chelan HomeWatch because I was notified by the Manson Reclamation District that I had a water leak. At the time, we didn't know where in the system the leak was occurring. It was the middle of winter and I was unable to get over from the Seattle area to triage the problem. Ron stepped up and coordinated all repairs with the Reclamation District employees and in the process, identified additional concerns. Ron made the necessary contacts with a plumber and coordinated those repairs and enhancements to our system. It saved me several days away from work and trips across the mountain pass.
The service we received from Ron was outstanding. His communication was excellent and he had all the necessary resources to solve our problems. In addition to hiring outside services, Ron made some small, necessary repairs to our home. I continued on with Ron's service after our small disaster was taken care of and know our home will be in good hands during the remaining winter months when we won't be there to address issues.
I would definitely recommend Lake Chelan HomeWatch services. Ron is thorough, great at keeping us informed of his progress and updated on how our property is doing while we are away. It's nice to have an extra set of eyes on our property while we are not there, knowing he will catch a disaster before it happens or will mitigate one that has already occurred.
Thank you, Ron, for your outstanding service!
Leslie Burns., Redmond, WA.
"One of the smartest things we have done…now the worry is gone"
My wife and I own a small lot with a Park Model Home in Manson, Washington. We love visiting the Lake Chelan area. Like many part time residents, we worry about our home when we are not there. Harsh weather and neglected routine maintenance take a toll on buildings and property. For most people, it's no fun spending precious vacation time working on their home or making emergency long distance trips to take care of problems.
When Lake Chelan HomeWatch became available, we did not sign up initially thinking that we could detect and take care of issues whenever we visited the property. After Ron notified us of some minor damage to our home that he spotted on one of his walks through the neighborhood, we decided to sign up for his service. It was one of the smartest things we have done. Several other residents who do not use his service have been lucky that he was there, especially this winter, when he discovered several broken water meters after deep freezes.
Ron has significant knowledge of home maintenance and upkeep. He produces a comprehensive inspection sheet with detailed notes for each visit to the property. When a problem is detected, he makes appropriate suggestions for repair or maintenance. He is able to fix many of the issues himself; and when necessary, offers to get quotes from appropriate professionals and to supervise their work. If you decide to do the work yourself, he offers helpful suggestions. I almost forgot – Ron is always prepared to take emergency action when necessary.
Before Lake Chelan HomeWatch we worried about our property. Now the worry is gone. Owning a vacation home is a significant investment that deserves ongoing attention. It is well worth paying the relatively small amount to Lake Chelan HomeWatch as insurance against the potentially large amount you will pay for lack of immediate attention to problems thatwill ultimately occur when you are not there.
Larry & Loralei Johnson., Gresham, OR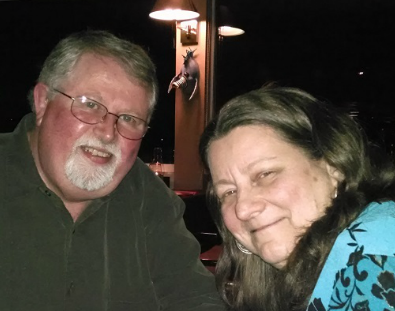 "Saved us time and money……definitely money well spent"
We have used Lake Chelan HomeWatch for the past two years on our vacation home.  They do a thorough inspection on our house on a biweekly basis and report back on any issues found. Recently during one of his checks, Ron discovered water coming from the back door into our laundry room. Not only did he clean up the mess, he moved items out of the way that might otherwise have been destroyed, and came up with a solution so that it wouldn't happen again. In the past, he has also discovered problems with our heat pump.  This year he took precautions to keep the water meter from bursting due to the extreme cold, discovered the de-icing devices on the roof not working, and helped with small fixes such as stuck locks. 
He has saved us time and money on repairs that would have been necessary if he hadn't been watching.  We definitely feel this was, and is, money well spent.  It certainly gives us more security, when we are 180 miles away and on the other side of a snowy pass!

Bob & Cindy S., Shoreline WA.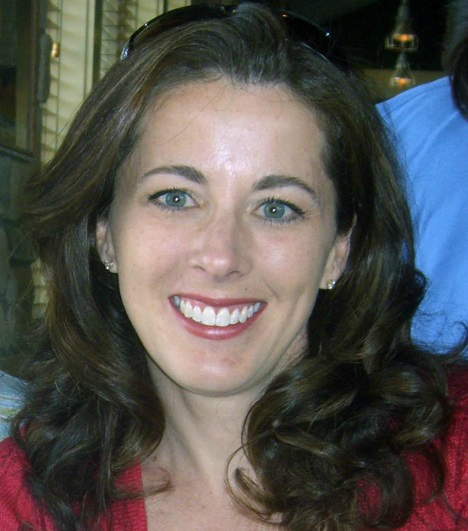 "How did I ever survive without Lake Chelan HomeWatch?"
This half-joking question is frequently repeated in my home with regards to maintaining our vacation house in Manson, WA.   For two years I maintained this home remotely as best as I could. However, who wants to spend their vacation time doing routine maintenance on their house? Things were starting to fall into disrepair and I didn't have the time or the contacts to remotely address these issues. Many of the local services failed to even return my phone calls and I was becoming frustrated and overwhelmed.
Since signing on with Lake Chelan HomeWatch, all of my frustrations over maintaining my vacation home have vanished. Within one month, Ron had every maintenance issue resolved in my home and fixed several problems I didn't even know I had. All of the work is done with the utmost convenience to me as he purchases any necessary supplies, contacts local vendors, and responses to all requests and questions are handled in an expedient and professional manner. Moreover, Ron has completed several small improvement projects around the house and put new furniture together. Most importantly, I have peace of mind knowing that my house is well looked after and I have a local contact in the event of an emergency.
I had no idea this service would be so incredibly helpful and beneficial or I would have signed up for it years ago. I highly recommend Lake Chelan HomeWatch to others and would happily provide any additional information needed over the phone to potential clients.
Amy Mills, New York, N.Y.
"We are fortunate to have Lake Chelan HomeWatch on our team"
I have worked with Ron from Lake Chelan HomeWatch since early 2013 and recommend him highly. In all our dealings I have found him to be open, honest, thorough and committed to the welfare of the owner's property.
The owner lives in Seattle and has a large summer home on Lake Chelan.   The home, 2 outbuildings, dock, in ground pool, landscaped yard, PWC's, ski boat and stored car are all under Ron's care year round. Ron has repeatedly demonstrated a high level of attention to detail. He is a self- starter and does not require continual oversight by myself or the owner.   Instead, he wears many hats and supervises outside vendors and contractors while being proactive in the maintenance of the house, grounds, autos and watercraft.
Ron handles not only readying the property for the summer season, preparing it for the owner's frequent summer stays; but in addition, stocks the home with groceries, refuels and manages the watercraft and puts everything back in good order when the owner departs.
His attention to detail, thoroughness, documentation and communication skills are superlative. Because of this excellent communication, I never wonder what is in the works, what has been completed or what is next to be tackled. I rely on him totally to keep house and grounds in perfect operating order. He is resourceful, creative, intuitive, good at problem solving, self-motivated and very adaptable. He shows up at the residence at all hours; scheduled and otherwise: when fire or burglar alarms go off at 3:00 am, when there is 8" of snow/ice on the pool cover, after damaging wind storms or when guests are locked out. All of this is superbly accomplished without any specific direction from the owner. We are fortunate to have him on our team.
GS, Seattle WA.
"Wise Business Decision"
I hired Lake Chelan HomeWatch to manage my high end home on Lake Chelan in 2014 and it was a wise business decision. Ron is very knowledgeable regarding property management, customer service and pool chemical maintenance.  All of these facets in home rentals are paramount to repeat renters, smooth operation and longevity to equipment.  Ron has demonstrated to me and my family that his company is professional, honest and reliable.  He is diligent about following up with vendors and following thru on service calls until they are fully resolved. His online program to keep a homeowner informed with weekly reports is cutting edge and very important for our peace of mind… a must for a property manager in today's ever connected world.
I highly recommend his company to manage your home.
Paul W. Owner Manson, WA On Lake Chelan
"Best Rental We've Ever Stayed In….."
Thank you Ron and I'll tell you what I told the  homeowner, "that we had a great time and really appreciated the way everything was handled". That included the way all the minor maintenance work was handled and you coming by and checking on things. It's the best rental we've ever stayed in and we've stayed in several.
Randy B.
Seattle, WA.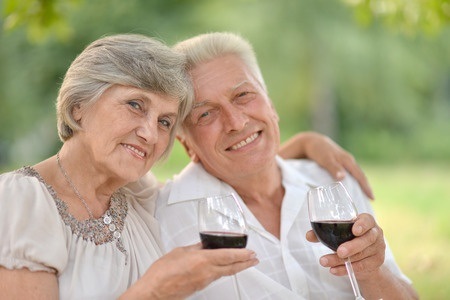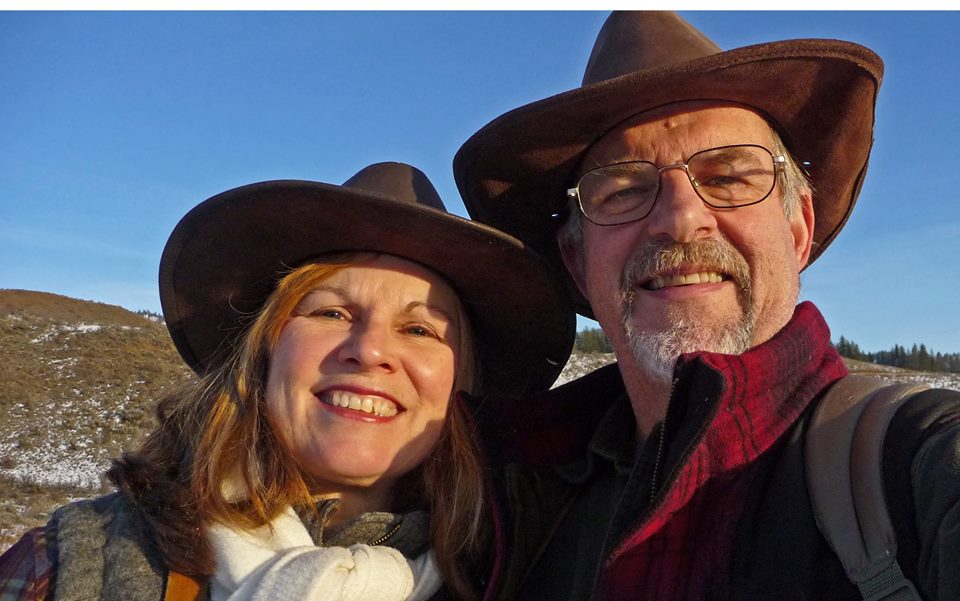 "We Completely trust Lake Chelan Homewatch….."
We recently contacted Lake Chelan Homewatch to have one of our vacation properties winterized. Not only did Ron get on it quickly and do an excellent job, but he went above and beyond. Noticing the water meter running on our rental home on an adjacent lot, Ron found a major leak in the crawlspace, contacted the Reclamation District to shut off the water and got in touch with multiple plumbing firms to get someone on site to fix the leak. Once the plumber was onsite, Ron came back to point out the problem and recommend a repair that would allow us to install a PRV to reduce the risk of a repeat problem. We completely trust Lake Chelan Homewatch to safeguard our properties while we are away. Thanks, Ron for the peace of mind your service provides.
Al & Linda M.
Edmonds, WA.
"Lake Chelan HomeWatch clearly takes very good care tending to things"

Our family of 9 had an amazing time, the property was spectacular and met our every need for a thoroughly memorable vacation. We've done several high end VRBO home rentals across the US over the years and this one with no exception competes with the best of them. The friendly caretaker Ron, with Lake Chelan HomeWatch, took his time to walk us through the property and clearly takes very good care tending to things as he sees them.
Gavin J.
Seattle, WA.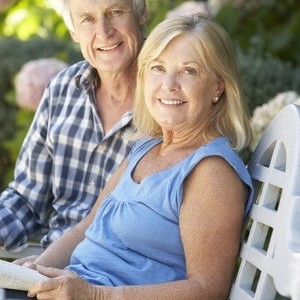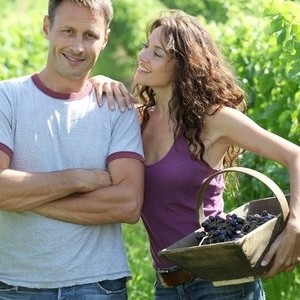 "Home is immaculately maintained"

We stayed at this property with a couple other families and it was amazing. The location is perfect for families or couples trying to enjoy the beauty of Lake Chelan. The pool was a highlight for the kids. Of course a close second place was jumping off the dock as well as catching fish right off of it! The home is immaculately maintained and easily fit our families. The property manager, Ron from Lake Chelan HomeWatch, was extremely friendly and helped us understand how everything worked at check in. Overall a wonderful experience and a beautiful home.
Britt D.
Seattle, WA.
"Ron with Lake Chelan HomeWatch is my peace of mind!"

Ron with Lake Chelan Home Watch has been managing my property for some time now. I live several states away and am unable to look after or visit my property. Ron takes care of any and all repairs that need to be done. He also takes care of any needs that my tenants have which makes things really easy. I would highly recommend Lake Chelan Home Watch to anyone needing help with managing their vacation or rental properties. Lake Chelan Home Watch is my peace of mind.
Bill Miller
Las Vegas, NV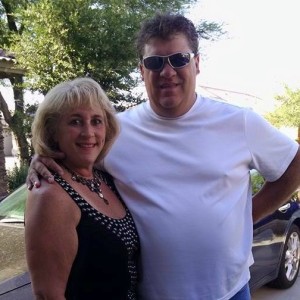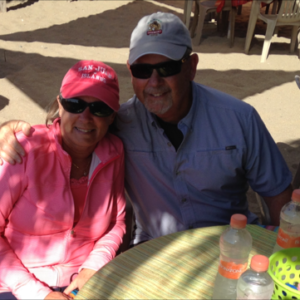 "We Were Very Impressed with Lake Chelan HomeWatch!"

We were very impressed with the services provided by Ron Trickett, of Lake Chelan HomeWatch!
My wife and I got away from Winter for a month and spent January of this year in Mexico.  From initial contact to final invoice, Ron was a pleasure to work with.  He is very amiable, professional, detail-oriented and conscientious.  Ron possesses a lot of knowledge about building, structures, home security, home systems, and weather-related protections.  It was reassuring to receive reports electronically from him during our trip that included pictures and detailed checklists of what was going on at our home.  His services are very affordable and cost-effective.
We plan to utilize Lake Chelan HomeWatch whenever we are away for an extended period of time in the future.
Michael Gibb
Chelan, WA.
"The Peace of Mind is Immeasurable!"
We have been extremely impressed with the value, quality and professionalism of Lake Chelan Homewatch's (LCHW) services. We had used a prior competitor's services but found them lacking in consistency, follow through and identification of potential issues. LCHW always provides a thorough written report on each visit which keeps us well informed of the conditions of our remote vacation home. The peace of mind offered by LCHW is immeasurable. We are firmly convinced that if anyone owns a vacant or vacation home, it is essential and vital to have a professional local service who can keep "eyes" on your property. There is simply too many things that can and do occur when you are absent from your home."
 Mike Z.
"We now realize and understand the importance of having a Home Watch Service!"
We had Lake Chelan Home Watch taking care of our home in Lakeside this winter and we are very glad we did.
The first thing they discovered was an ice dam forming on our roof overhang that could have potentially leaked back into our home causing significant damage. They took corrective measures to mitigate this problem thereby avoiding costly repairs.
The second incident we had was our furnace was stuck in the full on position because of a part failure. Thankfully they discovered this on an inspection and were able to shut it down and notify me so I could make repairs. I hate to imagine what could have happened if they had not caught this, the very least, it could have burned out our furnace and potentially could have even burned our home down.
We now realize and understand the importance of having a Home Watch service. We never used a service to check on our home in the past but I can assure you that we will definitely continue with Lake Chelan Home Watch and highly recommend them to anyone who wants peace of mind for their home when away.
Al and Naomi T.
"PEACE OF MIND is the Lake Chelan Home Watch motto and they certainly accomplish that for us!"
I want to give my testimony about an amazing home service, Lake Chelan HomeWatch,  for people  who have a house in Chelan and Pateros and people who live in north central Washington and frequently travel. My wife and I have a home in Pateros,WA. We also live in Seattle, WA. We are retired and travel to the west side a few times a month. We are also traveling 2-3 weeks at a time. We hired Lake Chelan HomeWatch last October, 2016. At the time we signed up, they came over to our house for an initial 2 hour visit and collected data on our home so they could properly respond in case of an emergency when we are gone.
They blew out water in our sprinkler system to winterize it and made recommendations for automatic on-off lights for safety when we are gone. We also have 4 cats which they come to feed and water every 4 days during our trips. During their visits, they collect and bring in the mail, change burned out light bulbs, put out/take in garbage cans for service. Neighbors see their window and yard signs to know the house is being monitored and can call them to come out and take care of any observed problem.
It feels so good for us to come back home and have the mail inside our home and the cats are all fed and watered. PEACE OF MIND is the Lake Chelan Home Watch motto and they certainly accomplish that for us. This is a service, unlike many, that NEVER lets you down. I would strongly recommend them to anyone with multiple houses or who travels and leaves their home alone.
Dr. Michael Johnson
"Ron is accessible, dependable, trustworthy and definitely worth the reasonable cost for services.!"
After months of trying to care for Mom's home during her health-related absence, we were fortunate to run across Lake Chelan Homewatch on the Internet. After a conversation and meeting with Ron, we decided that his services would take the burden off us and we would know that the unoccupied home would be cared for. During his watch, he found multiple issues that had gone unaddressed. Water leaks, ice build-up on the roof, running toilets; all things that could have led to much greater problems. He regularly shoveled snow from the sidewalk, as required by the city, and drove Mom's car on a regular basis. He also reported a couple of vandalism incidents that would have otherwise gone unreported. Ron is accessible, dependable, trustworthy and definitely worth the reasonable cost for services.
Joan M.
Arizona
"Thank you for taking such great care of the place!"

Hi Ron, got back to Seattle and wanted to say what a great time the Roche family had in Chelan. Also wanted to thank you for taking such great care of the home we stayed in. You do a fantastic job. Thanks Again.
Jack Roche & Family, Seattle