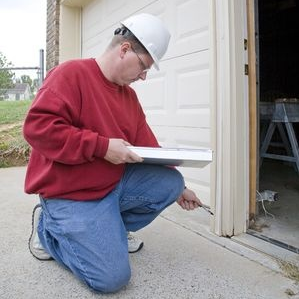 There is some confusion in absentee homeowners' minds about the specific differences between these distinct types of services. First, we need to define what each service does. Since both services involve taking care of a home while the homeowner is away, that is the only common denominator. Each service has different risks and benefits.
Home Watching is typically performed by a licensed and certified business that regularly checks on your home according to a prescribed checklist specifically tailored to the unique requirements of your home. A trained professional follows "Best Industry Practices" in checking on the various exterior and interior components to insure that all systems are operating. There is also a written report provided upon each visit documenting the status of the home.
House Sitting is when someone actually lives in the home during the owner's absence. This individual is typically not trained, licensed nor insured in the event that any loss or damage occurs to the home. Typically no background checks are done on these types of individuals. There is also no regular reporting to the owner of the status of the home's conditions. House sitters are best suited for those that have pets needing to be cared for when boarding is not preferred.
There is generally no guarantee that the house sitter living in your home or even a neighbor watching your home is not rummaging through your medicine cabinet or other personal records. Since they are living in your home, they are typically inviting other friends (strangers to you) to come spend time in your home. This increases the likelihood of potential damage to your home or loss of your possessions. As a homeowner, you have significantly less control over these inherent risks.
A professional Home Watch business, however, follows a professional code of ethics in protecting the confidentiality and privacy of each client. A quality business is one that meets regular accreditation and criminal background check standards on a yearly basis. This is why it is important to make sure any Home watch provider has been properly vetted by a professional organization. A quality provider also will carry a dishonesty bond, lost key insurance coverage and general liability and property damage insurance. Clearly, a professional Home Watch service provides greater protection and Peace of Mind for any absentee homeowner.
For more information about how you too can have the smarter choice, please click here!