Sewer gas blamed for southern Minnesota house explosion that injured man
By Sarah Stultz
Albert Lea Tribune
Posted: 06/11/2012 12:01:00 AM CDT
Updated: 06/11/2012 07:12:37 PM CDT
http://www.twincities.com/localnews/ci_20834400/sewer-gas-blamed-southern-minnesota-house-explosion-that
FREEBORN, Minn. — Fire officials confirmed Monday that gas from an uncapped sewer line caused the explosion at a house north of Freeborn on Friday that badly burned a man.
Freeborn Fire Chief Steve Siepp and a representative from the state fire marshal's office investigated the explosion on Monday morning.
Siepp said they concluded that sewer gas from an uncapped line had backed into the house, and the gas was ignited when Ralph William Yotter, 75, came into the house and turned on a light switch.
Yotter suffered burns to his face and body and remained in serious condition at Regions Hospital in St. Paul Monday afternoon.
Yotter and his wife, Patricia, had been mowing the grass around the house, and Patricia was standing outside at the time of the explosion. According to authorities, the Yotters had recently sold the property and were awaiting closing. They were not living there at the time of the explosion.
Patricia Yotter did not suffer any burns but was treated for other injuries and released from Mayo Clinic Health System in Albert Lea.
Firefighters from Freeborn, Alden, Hartland and Manchester battled the blaze, which destroyed the house.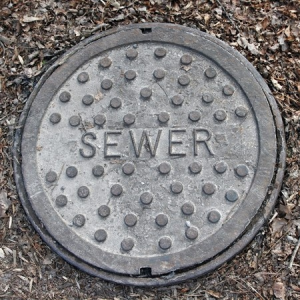 What is sewer gas? 
Sewer gas is a complex mixture of toxic and non-toxic gases that can be present at varying levels depending upon the source. It is formed during the decay of household and industrial waste. Highly toxic components of sewer gas include hydrogen sulfide and ammonia. Sewer gas also contains methane, carbon dioxide, sulfur dioxide, and nitrous oxides. In addition, chlorine bleaches, industrial solvents, and gasoline are frequently present in municipal and privately owned-sewage treatment systems.
How are people exposed to sewer gas?
Sewer gas can enter a home through a floor drain, dried out plumbing traps, from a leaking or blocked plumbing roof vent, or (if the gases are in soil adjacent to the house) through cracks in foundations. Sanitary workers can be exposed to sewer gas during the cleaning and maintenance of municipal sewers and home septic tanks.
What are the effects of exposure to sewer gas?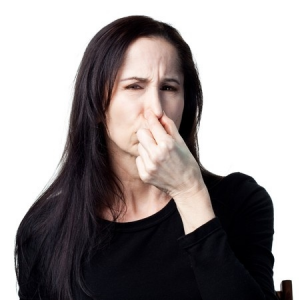 The principal risks and effects associated with exposure are:
Hydrogen sulfide poisoning: Exposure to low levels of hydrogen sulfide causes irritation of the eyes and respiratory tract. Other symptoms include nervousness, dizziness, nausea, headache, and drowsiness. This gas smells like rotten eggs, even at extremely low concentrations. Exposure to high concentrations can interfere with the sense of smell, making this warning signal unreliable. At extremely high levels, hydrogen sulfide can cause immediate loss of consciousness and death.
Asphyxiation: High concentrations of methane in enclosed areas can lead to suffocation as large amounts of methane will decrease the amount of oxygen in the air. The effects of oxygen deficiency include headache, nausea, dizziness and unconsciousness. At very low oxygen concentrations (<12%), unconsciousness and death may occur very quickly and without warning. Sewer gas diffuses and mixes with indoor air, and will be most concentrated where it is entering the home. It can accumulate in basements/crawl space areas.
Explosion and fire: Methane and hydrogen sulfide are flammable and highly explosive.
How can I avoid being exposed to sewer gas?There are some basic steps that can be taken:
Flush all floor, sink, tub, laundry and shower drains with water one to two times per month to prevent the traps in pipes to the sewer from drying out. All toilets should be flushed as well since these have built in traps in the toilet bowl which can dry out. The water acts as a barrier in the traps to prevent the escape of gases into the home. If you cannot be present, then you should make arrangements for someone to periodically come in and perform this service for you.
Occasionally check the roof plumbing vents for blockage from snow/ice or debris such as leaves or bird nests.
Never enter a municipal sewer line, manure-storage tank or any other large storage tank without proper training and equipment.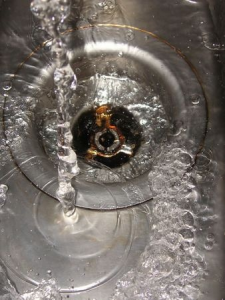 What should I do if I suspect a problem?
First, following the odor, try to locate the point of entry, such as basement floor drains or other plumbing fixture locations. Check for a blocked rooftop plumbing gas vent. By adding water to the floor drain or fixtures and/or removing ice/snow/debris from a roof plumbing stack vent, you may be able to prevent sewer gas from entering your home. In the unlikely event that a leak in gas vent plumbing is behind walls, a plumber may be needed to find and fix it. Some local public health departments may be able to offer home inspections.
Symptoms of headache, nausea, dizziness, or drowsiness may indicate exposure to an odorless gas like methane or carbon monoxide, or to hydrogen sulfide, which smells of rotten eggs. Persons experiencing severe symptoms should seek immediate medical care.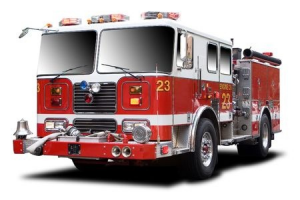 If you suspect that high concentrations of sewer gas have accumulated in an enclosed space, you should evacuate the area and contact the fire department for assistance. Avoid creating an ignition source such as a spark from an electrical switch, appliance, match, or cigarette lighter.
What are my next steps?
Sewer gas accumulations in homes are predominately seen in vacant properties and vacation homes where these sit idle for a month or longer. The traps rapidly dry out, especially during periods of dry weather, and also when homes are constantly heated during the winter time. During winter, I've also noticed at times that the plumbing vents on the roofs have been completely buried in snow, preventing the normal escape of sewer gases. These factors all contribute to gas build up in the home.
Most insurance companies also deny coverage for homes that are vacant for more than 30 days unless you have specific riders or policies whereby coverage is provided, usually at significantly higher premiums. One of the many services Lake Chelan HomeWatch provides includes the periodic re-priming of all the various plumbing traps throughout the home. We also check for odors that would indicate possible blocked roof vents or broken sewer pipes. If we are unable to correct the problems using standard procedures, we will arrange for a licensed plumber to pressurize the system with artificial smoke or utilize other gas detection meters to isolate the source of the sewer gases.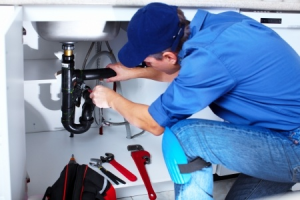 Having a professional Home Watch company could also reduce your insurance premiums since you have a trained professional frequently inspecting, maintaining and documenting the conditions of your property.  As a minimum, it demonstrates to your insurance company that you exercised reasonable care and due diligence in protecting your property during your absence. This makes for a much stronger legal argument for your claim than simply "rolling the dice" by doing nothing at all. It is important that every second home homeowner reviews insurance limitations, and exclusions, with their agent. If there is damage and you have no proof that the property was properly looked after while vacant, there is a risk that the claim will not be paid simply because of the "neglect" exclusion that is common in all policies.
Having a house explosion and a seriously burned man is a terrible tragedy that could have been easily avoided if precautions and steps had been implemented. Our regret is that no one was able to provide Mr. Yotter with this information and assistance prior to this horrific event.  For more information on how you can protect your valuable investment, please contact us by clicking here.