The arrival of Spring ushers in a new "To Do" list of activities to be accomplished around your home.

Yards need to be aerated, weed treated and fertilized, light pruning on trees, bushes and plants is usually required and early pest control spraying is recommended to get a handle on the early bugs and wasps of the season. Roofs need to be inspected for any winter damage, missing or broken shingles, broken plumbing and roof vents from snow avalanche effects. Gutters that were cleaned in the fall require another inspection and clean up in the spring. Winter snow and ice can also cause gutters to have pulled away from the house necessitating additional repairs. Also, your air conditioners/heat pumps need to have the biannual HVAC service and cleaning completed to be ready for the cooling season. Condensate lines and pumps need to be inspected, cleaned and tested for proper operation. This is also a good time to flush out your water heater(s) as sediment builds up in it over time. The extreme cold temperatures of winter cause sidewalks and driveways to heave and crack and these need to be carefully inspected and cracks filled especially in asphalt areas.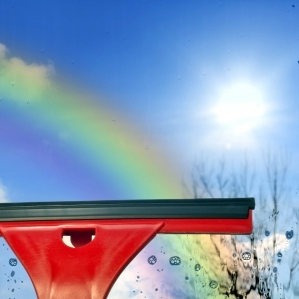 Spring is also a good time to arrange for window cleaning; carpet cleaning to maintain warranties; and turning on landscape irrigation systems again while checking for coverage, damaged heads and leaks. While inside the home, this is the time to test all ground fault receptacles for proper operation and inspect and replace any necessary smoke and carbon monoxide detectors that have expired. During the late fall and early winter, spiders generally migrate into the warmer interiors of your home and this is the time to go through and inspect for and remove all cobwebs. Light fixtures and ceiling fans require dusting. In the kitchen, it is a good time to discard stale spices and other dated food items that have sat unused for months. The same applies to the outdated products in your medicine cabinets.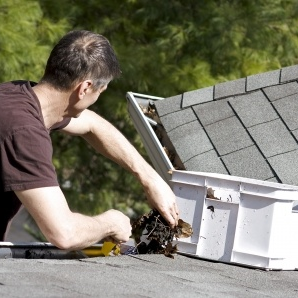 Since the outdoor furniture has been either covered or stored for the winter, this is the perfect time to clean and repair this furniture and touch up chips with spray enamel. Barbeques need to be cleaned and tested for proper operation, repairs performed and propane tanks refilled. Check decks, boat docks and rails for loose screws and tighten those that have backed out. While the water levels are low, take a good look at boat lifts and underneath all docks for any damage from the prior year.
For assistance in getting these and other tasks done so that you aren't spending your precious vacation time coordinating and waiting on others, Lake Chelan HomeWatch is your one stop solution. We can do an assessment and arrange to get everything back in working order for the upcoming season so you can spend time relaxing and soaking up our beautiful warm sunshine.
So why wait until something happens when you have a proactive service available to tackle these tasks. To get started, click on this link, Contact Us!