…And why it is important to have!
One of the realities of life is simply that things happen regardless of our best laid plans and good intentions. There is still so much out of our control.
We can't control the weather, can't prevent things from breaking or wearing out, and can't keep those darn weeds from popping up every spring— I think you get the idea. The only two certainties in life as we've all heard are indeed……death and taxes.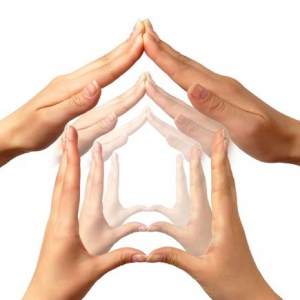 Having two homes in distant places certainly adds more layers of uncertainty to our lives and a lot more challenges. We simply cannot live in both homes at the same time! As we sit in one home, we are always wondering, in the back of our mind, what might be possibly going wrong in our other home while we are not there. Did that pesky heating system or hot water tank take early retirement? Are the water pipes freezing or worse, spewing many gallons of stale water all over our beloved vacation home? Did that forecasted electrical storm fry all of our electronics including our new big screen 3D TV?  Did the water line or city meter freeze up and in a couple of months will we get a whopping $700 water bill from our favorite water utility? Do our new tenants have six tiny little legs as they crawl all over our beds and snack on our favorite treats?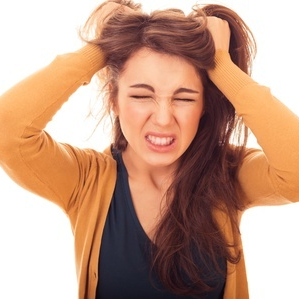 The one true axiom in life is that nothing lasts forever and so we have to be prepared for when those events do eventually arrive. This is true for your home. Unfortunately, when we are far away, do we really have any way of quickly knowing what is happening? For most, there is no viable solution. So we use the power of prayer, rabbit's feet or whatever good luck charm we have in our arsenal and then breathe a huge sigh of relief when we finally walk through the door and discover that we dodged that bullet one more time. For many others, they are not so fortunate. This is when life gets really complicated, frustrating and overwhelming. "Why?" you ask. "I have insurance and they'll just take care of it, what do I have to really worry about?" Actually, more than you realize!
Most people never read the fine print on their homeowners' insurance policies until the insurance company representative (nice guy with a great smile) carefully explains to them the reasons for denying their claims. "Why?" you again ask. When property damage occurs, there are two initial steps that must be taken to protect the property owner's rights. The first step, especially in the event of a storm loss, is to protect the property from further damage. This is known as "mitigation of damages." For example, if a roof has been blown off of a home or building, installing a tarp or other weatherproof covering to the structure is required to protect it from subsequent, additional damage. In fact, many insurance companies expect that you will take such steps as soon as possible, not 2 weeks or months later when you return and discover the damage. The next initial step is to notify the insurer that the loss has occurred. Inexplicably, some property owners or managers will actually go all the way through the process of repair before submitting the claim to their insurer. The failure to promptly report the damage may give the insurance company a basis to deny an otherwise covered loss. The insurance company has the right to take a look at the damages first hand, before repairs are performed. While many property owners and managers diligently take extensive photographs of the damage, the failure to timely report and allow inspection may arguably allow the insurance company the ability to deny the claim.
So you are wondering, "How does a Home Watch service have anything to do with me and my insurance carrier?" Great question! Many insurance companies have limitations in coverage for homes that are vacant for more than 30 days. They typically won't cover damage from fire, water leaks and vandalism or malicious mischief simply because you are not home to protect the insurance company from these risks. When you are home, you usually catch the small leaks before they turn into a Noah's Ark event requiring the animals to line up 2 by 2. Your viscous dog scares off the neighborhood lowlifes that love to vandalize vacant homes. However, when you are sitting in the sun in Arizona or the rain in Seattle, the insurance company isn't very happy to find this out and they frequently give you the "Sorry, Charlie" smile and tell you to read the fine print and have a nice day. Of course, they say to you on the way out the front door, "thank you very much for the premiums you've paid all of these years".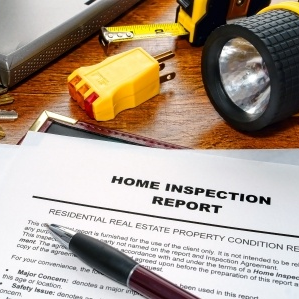 Having a Home Watch specialist looking after your property helps you in many ways. Not only do we routinely monitor and inspect your home using a comprehensive multi-point checklist system, but we also strive to prevent damage from becoming a disaster. In many cases, our expertise allows us to prevent certain types of damage from even occurring. Our frequent visits and our comprehensive documentation of each visit is also your proof to your insurance carrier that you took reasonable steps to protect your property during your absence by using a professional and not the "Neighbors Doing Favors" program. This kind of information is critical in perfecting your claim.
Most importantly, though, is that we are usually the first party to discover the problems and alert you and your insurance company about what has happened. We are also able to perform or arrange for the mitigation of damages. Remember, these initial steps are extremely important so you don't hear the "Sorry, Charlie" excuse from that nice guy with the great smile. If vandalism or theft was involved, it is also critically important to file an immediate report with the local authorities so a case number is assigned. Again, insurance companies are looking for this type of documentation. All of this is pretty difficult to do when you are many miles away plus don't have any clue as to what has happened and may not know until many months later when you finally do arrive home. By then, you probably won't even get the courtesy of a nice smile from your previously friendly insurance guy.
The only way a Home Watch specialist can help you is if you first help them by agreeing to the service by signing a service agreement, again proof to your insurance company that you are using a professional service and not your Uncle Harry who spends more time at the Casino then trudging around your home. We also need a set of keys and specific details about your various systems in your home so we can prepare a customized plan for monitoring and managing your home while you are away. We also need to know your insurance agent information so we can contact them immediately in the event of damage or disaster for the circumstances where we cannot reach you because you are drinking margaritas on the beach in Mexico with a "Do Not Disturb until Christmas" sign on your chair. We will assist you in the preparation of the paperwork and other documentation that is needed and take pictures of the damage.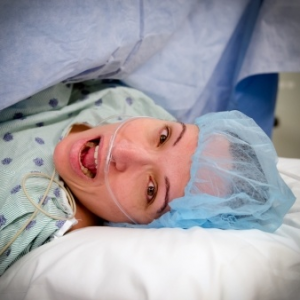 We are your eyes, ears and feet on the ground when problems do arise, God forbid! So until your neighbor, Bob drives his car through the front wall of your house, we work to monitor, manage and protect your home as much as possible. Our goal is to both prevent damage from becoming a disaster and not letting you have an awake during surgery experience with your insurance company. Wouldn't it be great instead of hearing "Sorry, Charlie" from your insurance company, you can triumphantly reply by saying "Sorry, Smiley, but here is my documented paperwork from my professional Home Watch Company!" "Check Please!"